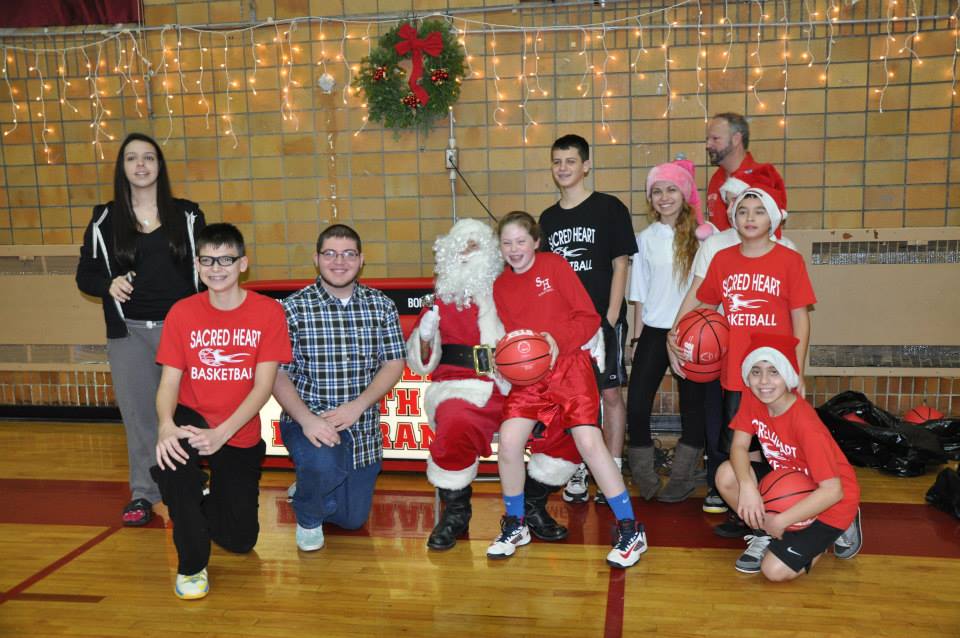 The 2022 Basketball Clinic will resume indoors on Saturday, September 10, 2022!
---
Information Summary
Players in Grades K-2 participate in a Saturday morning clinic to learn the basics of dribble, pass and shoot and become familiar with the game.
Coaches consist of high school & upper class student volunteers who have participated themselves in Sacred Heart Sports
Clinic begins September 10th and closes after 12 sessions. Full schedule will be available early in September.
K & 1st Grade – 9am
2nd Grade – 10am
---
Costs
$75 one time registration fee
All players receive a t-shirt
All registration fees are due at time of registration. Pay online via credit card or Paypal or make checks payable to the Sacred Heart Youth Program. No player will be permitted to practice or participate in any games until registration is paid.
Please e-mail Marybeth with questions at [email protected].
Cash, Check & Credit Cards will be accepted.
Registration available now.