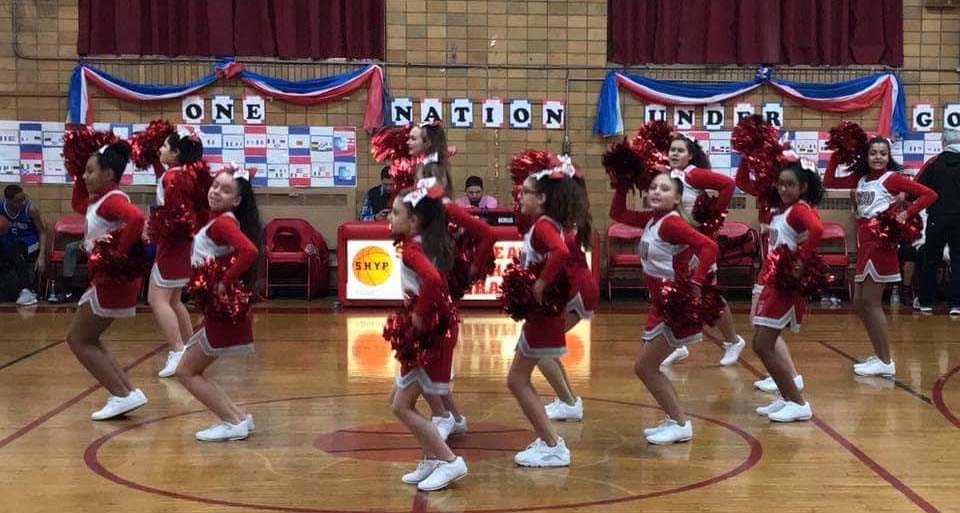 The Sacred Heart Cheerleading Squad will resume in 2023!
---
Information Summary
Cheerleaders in grades 3-8 to learn the basics of cheer leading and advanced techniques.
Practices will be on Mondays from 5-7pm, beginning in October.
Cheerleaders will perform during basketball games at Sacred Heart during the basketball season. Schedule TBD.
---
Costs
$50 one time registration fee
Uniforms are required and will require a separate fee currently to be determined.
All registration fees are due at time of registration. Pay online via credit card or Paypal. No player will be permitted to practice or participate in any games until registration is paid.
Please e-mail Samantha Ramos with questions at [email protected].
Registration available soon.